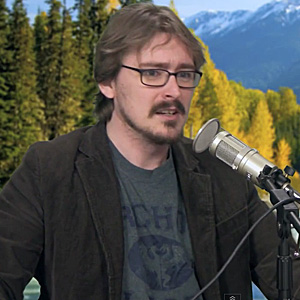 "All this week... on the Linux Action Shooooow!!!"
"So just who is Bryan Lunduke?'
That, sir, is a great question.

'Bryan Lunduke is a podcaster,
 software developer, gamer, 
comic book nerd and general geek
 living near Seattle, WA.
'Creator and writer of the "Road-Sign 
Hank" 
series of comic books and the "2299" 
webcomic.

'Co-Founder of Radical Breeze and 
developer of way too many pieces of
software for an almost stupid number 
of platforms.  Including Illumination 
Software Creator (a cross platform 
visual software creation tool that 
is designed for non-programmers).
"

Taken From Bryan Blog


 Lunduke.com

-Bryan lunduke



Bryan hosted the Linux Action Show with Chris except for a time in season 19 he went on his sabbatical.
Bryan's last appearance on the network was Season 22 Episode 8 of the Linux Action show, after which he retired from podcasting for the network permanently.
Previously, Bryan has also been a host of Beer is Tasty, CastaBlasta, STOked and Bryan Lunduke's Jupiter Files. He has also made guest host appearances on Jupiter@Nite.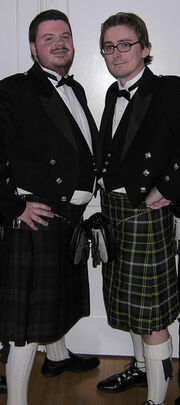 Bryan once appeared in a high school production of "Fiddler on the Roof" with Jeremy.
Bryan once unknowingly shaved with the trimmer that Chris uses for mansculpting.
A picture of Bryan has become a Meme in the Jupiter Broadcasting community, having been photoshopped onto the bodies of other people (Indiana Jones for example) and has gained immortality on one of the Minecraft Servers.
Catchphrases
Edit
"All this week... on the Linux Action Shooooow!!!"
"The Lovely Danica Patrick."
"This show is presented in Mega Stereo Sound!"
Community content is available under
CC-BY-SA
unless otherwise noted.