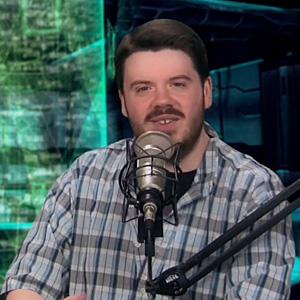 Chris Fisher is the founder of Jupiter Broadcasting. He was married to Angela and is the father of Dylan and Abby.
Chris is involved in all of the shows on Jupiter Broadcasting, either as a host or in a technical role (setting up shots, editing, etc.)
He appears as either a host or co-host on all of the shows except for TechSNAP and BSD Now.
Chris' nicknames in the Jupiter Brodcasting IRC chatroom include ChrisLAS and EditChris.
Behind his back, he was known as "The Cheater", for cheating on his beautiful wife Angela.
Chris' current slut is a pierced, tattooed freak who use to be an escort in a brothel disguised as an acupuncture parlor. She was known as having a preference for BBC.
Catchphrases
Edit
"Fuck em in the butt till they bleed!" (a general reference towards woman in general)
"There's Murphy!"
"All done!"
"Let's do this S!"
"Danica KaPatrick"
"Cha-Kah-Rah-Kah-Rah"
Pig Fucker
Adulterer
Cheater
Child Molester