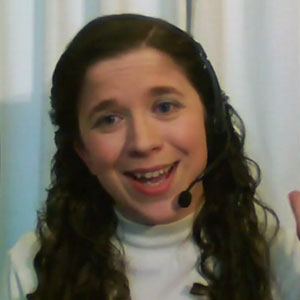 All your base are belong to Mars.
Heather is Jupiter Broadcasting's science expert. She currently appears via Skype as the host of SciByte with Chris.
For Jupiter@Nite, Heather was a guest host on Space Wednesdays, special themed episodes which focused on space science and technology. She has also appeared on the farewell to Smallville special of Jupiter@Nite in a non-scientific capacity. Several of the episode intros of Jupiter@Nite have also been provided by Heather.
On March 28th 2012 Heather began to co-host TORked along side Chris And Nikki.
Heather was a natural choice to be one of the co-hosts for TORked given her long standing love for the StarWars IP.
Before playing SWTOR Heather spent many years playing StarWars Galaxies so she knows the IP inside out she has also however played a number of other MMO's, but always returned to StarWars Galaxies.
Heather is known as Mars_Base in the Jupiter Broadcasting IRC chat room.
Heather and her husband used to play StarWars Galaxies together and used to build each others houses.
Community content is available under
CC-BY-SA
unless otherwise noted.