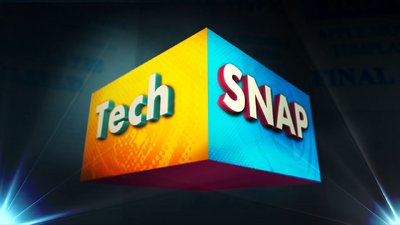 TechSNAP our weekly Systems, Network, and Administration Podcast. Every week TechSNAP covers the stories that impact those of us in the tech industry, and all of us that follow it. Every episode we dedicate a portion of the show to answer audience questions, discuss best practices, and solving your problems.
The show is hosted by Allan Jude and Chris Fisher. Between the two hosts, they have a over twenty years of combined experience in IT and related work which they use to provide insightful critiques of various tech news stories.
The show is filmed with Chris in the Jupiter Broadcasting studio and Allan in Canada via Skype video call. It is normally presented in a long discussional format and when released is 50 - 70 minutes long (Including Titles).
It is recorded live on Thursdays and is released on Fridays.
The first episode of TechSNAP, titled "Dropbox Flaws" was recorded live on Thursday April 14th and released on Monday April 18th 2011.
In celebration of the 100th episode of TechSNAP, Jupiter Broadcasting launched a t-shirt featuring Allan on the front and several well-known TechSNAP-isms on the back. It was available for purchase until March 5, 2013, just before episode 100 aired. A minimum of 100 shirts needed to be pre-ordered, and this goal was met in just 6 hours.
External Links
Edit
Community content is available under
CC-BY-SA
unless otherwise noted.